At some point in every database marketing project, the "build vs. buy" decision must be made.   As a marketing practitioner, I was tasked with building the marketing databases at two different companies.  I then spent the bulk of my career on the provider side building marketing databases for clients, and I've seen the good, the bad, and the ugly of database marketing creation.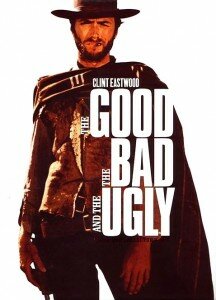 Several years ago, I worked as a Marketing Information Manager where I was tasked with building a marketing database for a large regional bank, my first thought was to build it in-house.   After all, not many companies in those days had more computers or programmers than banks, and I thought I'd only need a small team to build and maintain the database.   After pursuing this course for a while, I determined that the only way to get this accomplished in any sort of reasonable time frame and within budget was to contract with an outside database supplier.
Here's how I came to that decision and why I think that, in most cases, you should too.
1)  It wasn't our core business. Our IT resources were focused on mission-critical systems like security, account processing, settlement, funds management, etc.   Supporting branch network operations, cash management, ATM processing and a myriad of other tasks were also much more crucial to the bank's day-to-day operations than building and maintaining a marketing database.   It would have been a low priority on IT's to-do list for both development and ongoing maintenance.
2)  We didn't have the right tools in-house. The requirements to bring together, cleanse, match and household varied sources of marketing data into a comprehensive linked customer and prospect database necessitated a set of tools that didn't exist inside the company.  Sure, we had some applications that would cleanse name and address data but to accurately link all the required data sources—particularly on the B2B side of the bank—required a new set of tools and the expertise—bordering on black arts—to utilize them properly.
An outsourcer has the tools in house and, more importantly, the expertise to utilize them.  They've established best practices through their work with other companies and through their immersion in the industry—practices that I'd need to replicate, maintain, and improve on my own in an internal database environment.   Outsourcing the database meant that I'd gain the benefit of the existing tool sets, but also the benefit of all the clients who'd come before and all of the issues and data anomalies that had previously been discovered and solved on somebody else's dime.
3)  We didn't have the right people with the right skills. It's not simply a matter of having enough bodies; it's having access to the individuals with the right expertise at the right time.   Even having the brightest on staff isn't sufficient if his or her time is consumed by higher priority projects.   If we had had to hire staff to support the marketing database (and we did), it would likely have taken over six months to get the additional staff on board.   My outsourced database was up and running before I'd have been able to hire the staff to begin building it!
Outsourcers who are good at their craft continually recruit for the best and the brightest skills and make them accessible to clients as necessary.   Best of all, rather than paying for the best and the brightest, I only paid for the skill sets that I needed for the time that I needed them.
4)  There was poor communication between marketing and IT. I'm not casting aspersions at my IT brethren here.   It's more of a right brain/left brain thing.   Marketers in general are not good at writing detailed specifications or requirements, while internal developers live by them. My developers weren't good at understanding the sometimes arcane and fluid needs of marketing and interpreting them correctly, while making the 'right' decisions to fill in the blanks.   This can result in delayed implementations, rework, and fatal mistakes, such as a flawed data model that doesn't allow the database to fully function.
Outsourcers, because this is their core business, have teams whose job it is to understand the business requirements, convert those requirements into proper specifications, and ensure they're done correctly.
5)  Resource management was a challenge. IT organizations typically operate from resource plans based on an expected workload for the reasonable future.   The world of marketing is more frequently one of controlled chaos, as the marketing plan reacts to marketplace realities, management whims, the weather, and other factors beyond the company's control.   IT frequently isn't prepared to react fluidly, and frequently finds that the original support effort estimates are far inadequate one day, yet may be overstated the next.
Outsourcers have a bigger resource pool in critical marketing skill areas and are more adept at supplementing staff to meet changing workloads across their client base.   Also, they have specialized resources, like analytics or specialty data processing, on staff that are shared across clients and can be deployed as needed on a client-by-client, project-by-project basis.
6)  We had infrastructure management issues. Outsourcers are frequently better able to secure hardware and software resources and leverage that expense across multiple clients.   They also bring the expertise of properly sizing systems, avoiding the cost of an over- or under-powered platform supporting the database.   Lastly, because they're not running expensive legacy applications that require dedicated hardware resources, external suppliers are typically able to update their hardware and software environments more frequently, bringing efficiencies and new capabilities to bear for their clients.
7)  It enabled/streamlined other processes. Outsourcers frequently do more for their clients than build and maintain a marketing database.  Here are some of the additional services marketing database companies can provide to enhance the overall value and usability of their marketing databases:
a)  Analytics: They may have an analytics team that can build models and other analytics for their clients.   Their job is much easier, faster, more thorough (and usually cheaper!) if they have direct access to the marketing database.  Without such access, they only see the data provided to them and are blind to potentially valuable information that's on the database, but not on the file they received.
b)  Fulfillment: Fulfillment of both direct and digital marketing campaigns is typically more efficient when the database is housed with the outside provider fulfilling campaigns.  Fewer missed deadlines, fewer cost overruns, and a higher level of credibility with management can be the result.
c)  Lead Management: An outside vendor who is generating leads into a marketing database housed within company walls is at arm's length to the process—this increases staff requirements (i.e., cost) for both parties.
d)  Prospecting and File Management: Prospecting and other external data files must be merged with the database to eliminate duplication, remove customers from prospecting efforts, and for any number of other reasons.   External service providers are set up for this, most firms aren't.
e)  Data Append: Appending demographics, firmagraphics, and other data from external sources is problematic for an in-house database and frequently results in the company paying for more records than they need or manage huge external files on a net-name arrangement.   Database outsourcers typically have net-name agreements with data providers and proven processes for managing those data flows
Outsourcing the marketing database isn't the best strategy for all companies.   Those with large IT staffs with excess capacity and a dedicated and experienced database marketing team, and who experience great cooperation between Marketing and IT may find in-house development a better option.  Those firms where those things aren't true may want to consider outsourcing the building and maintenance of their database marketing capability.
You need to consider if your IT staff is willing (probably) and able (maybe) to support your database marketing efforts—now and in the future—and also whether it's cost-effective for them to do so.   More importantly, you need to be comfortable that your efforts will be on the top of their priority list when a profit opportunity arises.
About the Author:
George Hollister is a B2B Practice Leader with SIGMA Marketing Group, a marketing analytics agency. Connect with George on  or follow him on .